Dreaming about your custom CRM software?
Live it with Recenturesoft!
The Best Custom CRM Development Company
Hire the best CRM development Company in Mumbai for your Custom CRM Development
Who are we?
The best CRM development company in Mumbai
In todays highly digitized environment, buyer behaviour is evolving, necessitating new approaches to developing corporate CRM strategies. Self-service tools, electronically-managed relationships, and personalization of the online consumer experience are all being emphasized as new selling channels emerge as a result of the widespread adoption of the world wide web and mobile devices.
We at Recenturesoft specialize in offering complete CRM solutions to our customers. Our knowledgeable advisors and CRM developers have extensive experience with all elements of CRM system development.
We, being the best CRM development company in Mumbai, can produce CRM solutions that are fully customized to the clients requirements and business characteristics since we have a thorough understanding of all areas of CRM software implementation and great technical expertise. We will assist you in improving your current information sharing and sales system, allowing you to create highly effective channels for exchanging information with your customers, suppliers, and employees throughout the world using cutting-edge technologies.
Hire the best CRM development Company in Mumbai for your Custom CRM Development.
How can customized CRM software help your business?
While providing the best CRM development services in Mumbai, we would love to let you know that CRM is not a choice; it is required for your business to flourish. We at Recenturesoft, understand the importance of customer relationships and have developed CRM solutions that are comprehensive, rapid, and adaptable, making them simple to use and use.
It improves the efficiency of the company.
Work is distributed in a fair and balanced manner.
Increases your return on investment and profit margins.
It aids in the retention of existing customers as well as the recruitment of new ones.
It keeps track of consumer activities on both ends.
It keeps track of a customers buying and selling habits.
It maintains a history of purchase orders, receipts, and sales orders for you.
It takes customer interaction, reviews, concerns, and resolutions methodically.
By sharing historical data, it aids with cross-selling and up-selling.
It assists in determining the target demographic for a certain product, which is determined based on recent purchases.
Hire the best CRM development Company in Mumbai for your Custom CRM Development.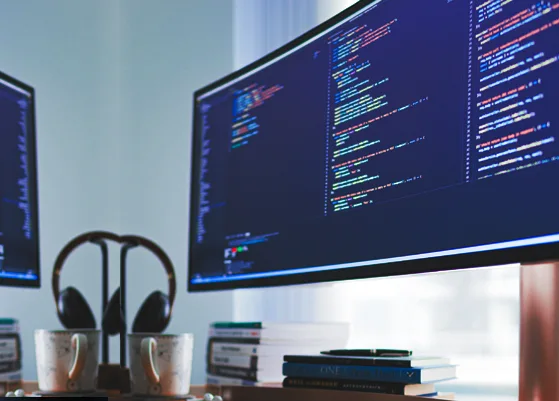 Customizable Features We Add into your CRM :
We, as the best CRM development company in Mumbai, understand that every business is different and each client might have different needs and expectations from their customized CRM software. Isn't that why you are customizing one instead of using the already available ones!
So, our expert developers try their best to provide the best CRM development services in Mumbai by integrating the following features:
Qualification & Tracking of Leads
Dashboards
Fields and forms
Contacts and Accounts Management
Campaigns for Tracking and Scheduling
Tasks Assignments and Team Management
Management of Document Circulation
Integrated Collaborative Tools
Catalogue Management
Customer Service Resources
Multi-level reporting and data analysis
Get the best CRM development service in Mumbai!
Recenturesofts professionals will assist you in understanding all of the implementation options and in selecting the proper components of the future CRM system that are critical to your organization, as well as providing you with the best CRM development services in Mumbai.
Contact us for the best CRM development services in Mumbai.
Our Step-by-step process of developing your custom CRM software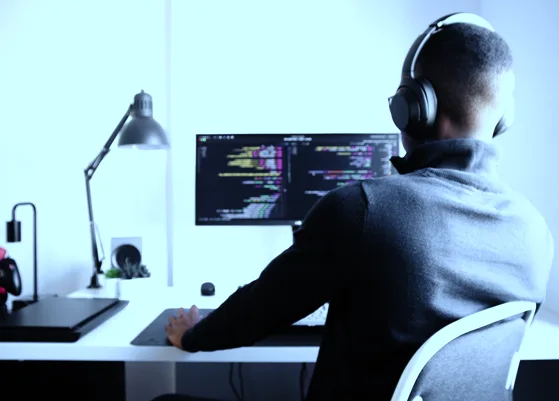 The Best Custom CRM Development Company - It is vital to have a CRM that is tailored to your companys demands. CRM, after all, must be integrated into your companys procedures to assist you to handle your relationships with customers and prospects.
If done correctly, your companys better customer engagement will provide your sales team with a measurable competitive advantage derived from the customer satisfaction it helps to provide.
We understand how tough it may be to select the best CRM for your company, which is why weve created this step-by-step procurement procedure to let you know about Recenturesoft's CRM development process.
Hire the best CRM development Company in Mumbai for your Custom CRM Development.
Gathering Information & Requirements
You and us, we define your selling strategy
How do customers locate you, navigate the procedure, and make a purchase?
To act on precise sales intelligence, our experts at Recenturesoft first understand the processes in the buying process so that the CRM configuration reflects your business model. (Sales funnel)
To guarantee that relationships continue to be built, we tie the process to the members journey as well as how the account is managed throughout time.
Staff can be included from the beginning, especially if the sales process is to be agreed upon as a group. This will aid in identifying gaps that require training or technology to close.
Make a flowchart of your business procedures
This aids in determining the CRM projects emphasis and capturing the high-level needs of your business.
It also aids prospective CRM vendors in comprehending the overall targeted business outcomes.
Make a list of all the features and functions youll need
Depending on what you need from your CRM system, your procedures, and the number of departments and people involved, documenting thorough functional specifications can take anything from a few days to several weeks to plan.
We offer a more precise estimate for the initial CRM deployment with a full specification.
The sooner this stage is completed, the better, to avoid wasting time or money.
Lastly, this document assists you in validating and formally prioritizing your objectives.
Make a financial plan - Decide on how much can you spend on your customized CRM software development.
Conduct research and create a shortlist of vendors for reference
Make a list of possible CRM vendors based on our study
We search the internet, ask coworkers about the systems they use in their organizations, and even inquire about competitors CRM experiences. The goal is to gather as much information as can to sort through your alternatives.
There are a plethora of CRM providers to select from, but not all of them will be suitable for your company and capable of delivering what you require. The majority of software will say they can perform what youre asking, but the goal of your study is to put that idea to the test with as much detail as possible. To discover success, its critical to have a thorough grasp of your sales process and the hurdles you face in attracting and maintaining consumers.
Providers who dont check your fixed boxes will be promptly eliminated by our CRM developers to provide the best CRM development services to you. For example, if they dont connect with the systems you need to connect to, or if their starting/from pricing is out of your price range.
Specific CRM features to choose will be based on the procedures and functions youve previously thought of, so we must understand your business and requirements.
Hire the best CRM development Company in Mumbai for your Custom CRM Development.
We shall make a shortlist of potential vendors to contact for more information and demonstrations
Well get some sophisticated marketing materials boasting advantages and have a lot of interesting talks about all the cool things your customized CRM can do for you, but a demo will teach you more.
We will establish a shortlist of vendors who you believe will fulfil your demands, then schedule a demo. (just for reference)
Its important to remember that any CRM vendor worth their salt will want to learn more about your company and its operations. The majority of recent processes may be able to assist with providing this information, but you will need to set aside time for this contact.
Its a good idea to construct a vendor scorecard to evaluate each vendors ability to meet your major functional criteria. This shouldnt just be a feature list; it should also consider the relative ease with which each criterion may be met. And it's entirely our responsibility as the best CRM development company in Mumbai.
Think about the major features youll need in your CRM sales tool
Management of contacts and interactions
Management of transactions
Coordination of the sales crew
Integrations
Customized Execution Demonstrations
Its crucial to see your system in action before finalizing it. Its up to us and our team on how to do this, but you must utilize this presentation to:
Examine the systems appearance and ease of use.
Ask too many questions, and encourage your stakeholders to do the same.
Determine how simple or difficult it will be to meet particular standards.
We shall respond to your inquiries in a way that everyone understands – and, ideally, show that they understand your business by demonstrating how the CRM can benefit you. The better their score, the more focused their presentation is on achieving your functional needs.
Hire the best CRM development Company in Mumbai for your Custom CRM Development.
Choose a CRM Solution and a Vendor before customizing yours
Vendor selection
From how they offered a CRM solution that particularly addresses your businesss concerns for the long-term, it should be evident which provider will present the greatest match for you.
If any of the initial tasks (mapping processes and establishing precise functional specifications) were skipped, they must be completed immediately.
It can be worth factoring this work into your CRM vendors price to minimize unnecessary project delays.
After figuring out the best, we try to create one similar to the vendor's one with customized features or we try to develop one from the scratch.
Implementation of CRM
Implementation in Stages
We determine the time and the way your CRM will be deployed and the amount of system development that is required.
Focusing Phase 1 on the highest priority business needs is a recommended method so that it can be finished in a fair amount of time and the business may realize the advantages sooner.
We allow for assessment, training, and practice time
Its unavoidable that changes will be required. So, we make sure weve got the resources in place to test and retest the system.
We set aside time for your end-users, managers, and administrators to learn how to use the system. This includes both devoted instruction and additional practice time before going live.
Ready to customize your CRM software, contact us, the best CRM development company in Mumbai for more information.
Why Should You Choose us as your CRM Developer?
The Best Custom CRM Development Company - Recenturesoft Infotech is the best CRM development Company in Mumbai, India. The team is more enticing because it has a well-versed expert panel of CRM developers as well as a full blanket of much additional experience in-house for web development, app development, and digital marketing.
Recenturesofts custom CRM development is focused on assisting any organizations everyday operational demands by facilitating the systematic data capture and access flow. Creating a superb CRM solution is a work of art in which the CRM developer teams abilities are crucial. CRM customization necessitates a great deal of understanding about data flow, permissions, operational flow, market information, and potential optimizations.
When it comes to corporate CRM customization, we prioritize solid design, clean programming, and bug-free delivery. The dedicated team of engineers and testers stays up to date on the latest CRM technologies; learning new implementations as well as improvements in dependencies allows us to advise customers on the finest CRM development.
We understand your company requirements and are capable of meeting them while maintaining a technology edge. Our professional CRM creation services are one of our respected clienteles most chosen and recognized services for their company league.
CRM is at the core of many organizations, and in a situation where whole edge operations rely on customized CRM, it is a vital tool for companies. From lead captures to sales interactions, sales close, delivery, and feedback, todays Business CRM customization has created amazing utilities and integrations.
Every day, custom CRM creation becomes smarter, adapting the newest in CRM customization to business needs that are continually growing. For custom CRM development services, Recenturesoft is the best CRM development company in Mumbai.
For the best CRM development service in Mumbai, hire us today.
We can assist you in providing the best CRM development services in the following ways:
Customized CRM Development Services
Customized CRM Integration Services are available.
Customization of a CRM tool that already exists.
Existing CRM migration.
Integration of third-party technologies with CRM is being expanded.
Customized CRM development, deployment, and training.
Maintenance, support, and upgrades for the entire CRM system.
Using our bespoke CRM System development services, we are known for developing dependable tactics that will help you record and retrieve data faster and more efficiently. When it comes to delivering quality solutions, our internal quality teams are extremely meticulous. They assure that the release is fast, matches the clients goals, and is mistake-free. We have specialists who specialize in enterprise-level custom CRM creation depending on business objectives.
Being the best custom CRM development services in Mumbai, we are regarded by our company clients as one of the most reliable business CRM customization services available. With ease of access, smarter collaboration, and increased performance, we make it easier for our clients to achieve data visibility.
Recenturesoft Infotech is the best CRM development company in Mumbai, capable of devising unique strategies for our clients businesses. Our deep expertise, training, and continuous updates on mastering the latest CRM technologies are the foundation of our primary desire for cleaner and healthier solutions. Our CRM customization based on business requirements provides simple integration, a significant reduction in the clients current cost graph, enhanced efficiency, consumer friendliness, and flexibility.
Are you looking for the best CRM development company in Mumbai? Try us before deciding. Call us now and tell us about your requirements in your custom CRM software. We guarantee you a solution that will surely satisfy all your business/company requirements and enhance your productivity.