How Java Development Company in India build user friendly applications?
Java is a well-known class-based, general-purpose and object-oriented programming language that is specially designed to create powerful tools and platforms. Java is a robust computing platform used for application development. It was one of the fastest, safest, and most dependable programming languages that can help make a wide range of apps and software. Currently, it is commonly used for creating scalable apps for laptops, game consoles, supercomputers, smartphones, and more.
What is a Java Platform?
A Java platform contains a collection of programs that allows developers and programmers to create plus deploy efficient mobile or desktop applications. Moreover, it contains a set of libraries as well as compilers as per the business's specifications.
What is Java commonly used for developing?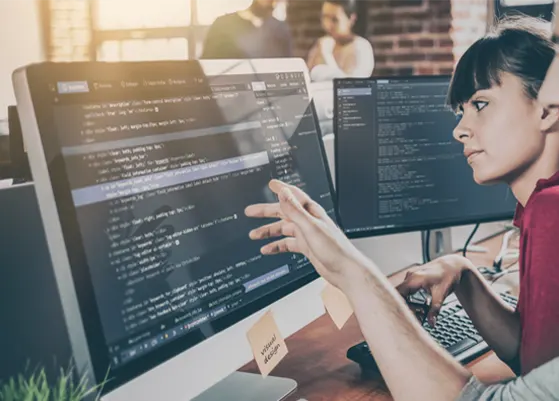 Used for developing flexible and robust Android apps
Helps create scalable Enterprise Software with high levels of safety
Can you help develop a wide range of mobile java applications?
Java is also used in big data analytics.
Used for making computing applications for scientific purposes
Java also helps in the development of well-integrated Hardware devices.
Various Kinds of Java Platforms:
There are mainly four different kinds of Java programing language platforms businesses need:
Java SE (Java, Standard Edition)- Java SE's API is being used for providing the core functionality of Java programming languages. Moreover, it is being used in a range of applications ranging from networking and database access to graphical user interface development and security.
Java EE (Java, Enterprise Edition)- This type of platform delivers an API as well as a runtime environment for creating plus running highly scalable, large-scale, powerful, reliable, and safe network applications.
Java ME (Java, Micro Edition)- This type of Java platform mainly contains applications for small devices such as mobile phones.
Java FX- JavaFX is a platform used for developing rich and powerful internet applications with the help of a hassle-free user-interface API.
Large and small companies require applications or software for their product or service. Partnering with the right JAVA development company can help get the right product at the most suitable price.
Recenturesoft: JAVA development company in India
Recenturesoft is a well-known software and app development company that offers an assortment of JAVA solutions for all kinds of businesses. Our team of highly skilled Java developers will deliver your project on time plus within your budget. Moreover, we will add all the core and secondary functions you want and even suggest which features will best suit your platform. We strive to offer the best customer satisfaction by listening to our clients and offering Java solutions custom-made as per their requests. Also, our industry experts ensure the clients get the most modern and flexible Java solution that will help fulfil all their business requirements.
Furthermore, our full-stack Java developer can help develop applications for businesses ranging from finance to healthcare and eCommerce. We aim to unleash the full potential of your business by delivering top-notch Java solutions. We are constantly ranked among the finest Java development companies that have supported several companies to take their business to the next level. Our team has the most useful tools along with the latest tech to help create and launch well-integrated Java solutions. Also, we regularly keep track of the forthcoming development and Java trends and offer customised solutions based on them. You can contact our Java team today or visit our official webpage to learn more about all of our services.
JAVA development company in India Services
Java Development Services- Recenturesoft Java software development services are being designed to deliver full support to pour clients and their businesses anywhere around the globe. We handle all the tasks starting from designing the right interface to the launch of powerful Java solutions. Some of our services include a Product Engineering / DevelopmentOur team of experts who will use the latest and the most advanced Java web technology to deliver premium-quality custom product development. We follow all the upcoming technology trends, such as Struts, Hadoop and Bigdata, and offer solutions based on them.
Recenturesoft Enterprise Java Development- Large companies need apps that are reliable, scalable, and safe to use within the organisation. Moreover, the Java app has to be interactive, not too complex and able to function well on the platform of your choosing. Luckily, our Enterprise Java services are tailor-made to streamline the process of any type of complex business model.
Recenturesoft Java Maintenance Plus Support- Recenturesoft Java solutions are dependable, top-class and cost-effective. We also offer Java support services to help businesses create an efficiently working platform. Our team can make Java apps from scratch or help update your existing platform. Recenturesoft ensures all our apps run seamlessly and help achieve your business goals, plus strengthening the existing infrastructure.
Recenturesoft Java Web Development- Our end-to-end, full-stack Java web application development services offer interactive, safe, and flexible websites for different kinds of businesses. We can help make vital tools for banking, healthcare, finance, retail, and more websites.
Recenturesoft CMS Development- Our team of experts have made powerful CMS required for different purposes ranging from content personalisation to image management. All the CMS we offer will get well-integrated with your current process and help simplify it.
Java Software Development Services- Often medium and small scale companies need simple software to help run the internal or external processes. Recenturesoft delivers scalable and easy-to-use software frameworks that can help automate repetitive tasks.
Java Migration- All businesses need to migrate their existing platform to a new one after some time. This step is to ensure the platform runs smoothly with all the latest technology in the market and delivers the best user experience. It also helps reach a wider audience. Migrating to a Java platform can help improve the speed, safety, plus cross-platform capabilities of any business app. Our team of experts knows all the tips and tricks needed to offer a state-of-the-art Java app that will work well in the long run.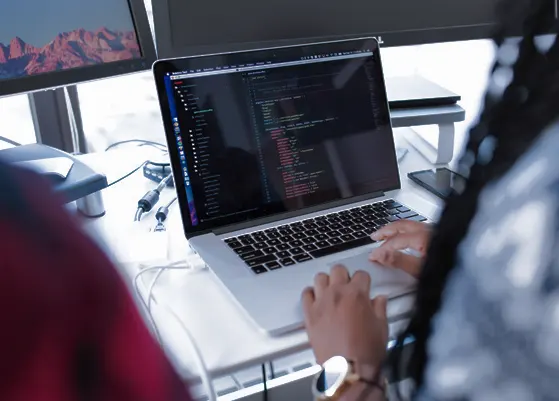 JAVA development company in India Process- There are tons of third-party companies that offer the best Java development solutions. But, it is essential to have a straightforward process starting from the research stage all the way up to the deployment phase. Also, the framework of Java development should mention all the required features plus functionalities the client demands, and the final product should be able to well-integrate with a digital platform. Below you can explore our Java app development process followed by our team members to offer solutions based on your needs.
Stage 1: Research and Analysis- Every development process starts with in-depth research and analysis. Therefore, our experts start by understanding the business model for determining what all is the requirement and what is necessary. Moreover, this allows us to make a precise roadmap of the entire Java development process. The detailed roadmap helps our team guide us through the project plus ensures everyone is working together to deliver your project on time. We will add all the features you want that will help strengthen your platform.
Stage 2: UX/UI Designing- The interface of an app, webpage or software for desktop or mobile has a major part in creating the trust and loyalty of the customers. A good webpage will allow you to enhance customer acquisition along with customer retention. All businesses require a well-made mobile app or webpage that will contain all the features plus functions. Luckily, our professionals can help adjust your existing platform or develop a new one from scratch. Recenturesoft's teams use the most advanced tools to design an interface design that will help promote efficient site navigation. This helps your user find all the elements easily and also enables them to locate their products. The final product will offer a streamlined browsing experience to the potential buyer and improve your customer base.
Stage 3: Java Coding- Recenturesoft team begins creating the final code of the app after the proposed interface gets approved by you. This stage acquires the most time in the whole process and is necessary for diligent conduction with the assistance of top industry experts. Fortunately, Recenturesoft has the most useful tools, a skilled team and Java specialists that work cohesively to provide client-centric products. The Java solutions we offer will help you get the right solution that will get well-integrated with the platform you desire. Moreover, our experts will always keep a close eye on the Java development process and ensure it gets finished within the specified time frame. Also, Recenturesoft strives to deliver budget-friendly, high-performance and powerful Java coding solutions without lowering the interactivity.
Stage 4: Testing- Testing the Java app is the most crucial stage in the whole process. This phase helps determine if all the Java functions work nicely or not. Our team of specialists conduct various types of trials on all the Java solutions we offer. Also, our extensive tests guarantee all the bugs or internal issues get removed or corrected. Furthermore, our team of testing experts check everything from performance to function and security of your Java platform before deployment.
Stage 5: Java Deployment- Companies can either try to release the Java solutions themselves or allow our deployment experts to handle them. We will use the most relevant Java deployment practices to ensure everything works well plus without any issues.
Stage 5: Java Deployment- Companies can either try to release the Java solutions themselves or allow our deployment experts to handle them. We will use the most relevant Java deployment practices to ensure everything works well plus without any issues.
Stage 6: Support plus Maintenance- Businesses need routine Java Maintenance for their existing platform to work well with new tech in the market. You can hope to extend our Java support services after deployment and let our team take care of your platform forever.
JAVA development company in India Benefits
Object-Oriented Programming- The primary advantage of utilising Java for app development is that it offers the concept of Object-Oriented Programming. This method is more proficient because it enables developers to build extensible, scalable and adaptable apps. It also comes with a rich library filled with design patterns plus other best practices. Java is more adaptable when compared to other programming languages and is also open-source.
Open-source Programming Language- Java is an amazing programming language that offers a huge collection of open-source libraries. These libraries reduce the total cost of making apps plus help speed up the development process. Java is mainly considered a high-level programming language that simplifies application development and makes it easier for a programmer to write, read, and upgrade your platform. Java has dominated the android development market, and using it to make apps will help increase your customer coverage.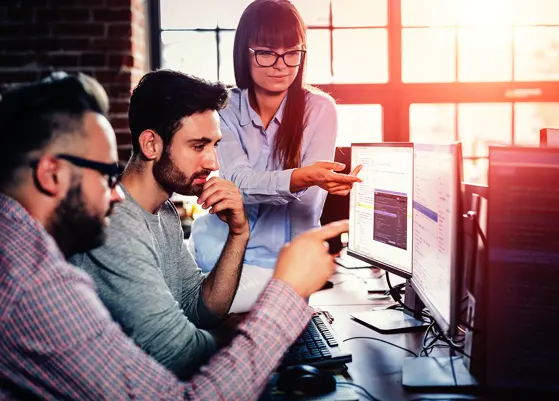 Powerful Tools for Development- Java has strong development tools that help build appealing, safe and interactive mobile applications. Moreover, these development tools allow the developers to offer customer-centric products that perfectly suit your business. Some of the popular Java app development tools
Include Eclipse and Netbeans- These powerful tools play a critical role in making the Java programming language the primary option for app development. The powerful tool sets also assist in prompt debugging and making upgrades quick.
Independent and Compatible Platform- Java is a powerful programming language that is being used for multiple operating systems. This is why Java is usually considered ideal for creating apps for a wide range of businesses. Java app development gained popularity in the 1990s and has now become one of the major programming languages for the mobile sector. Moreover, Java app development has unlocked doors for numerous new technologies and helped propel mobile and web development to the next level.
Builds Robust plus Secure Apps- Building robust plus secure apps with the help of JavaSecurity is a vital part of all mobile app designs. The compilers, interpreters, as well as runtime environment, are being created in the Java programming language while keeping utmost security in mind. Also, Java is well-known for its stability and reliability. The language puts a lot of emphasis on testing potential errors early by allowing the developers to identify all the issues before deployment. App development with Java has become the first preferred Internet solution worldwide due to its robustness, cross-platform development, ease of use and safety features.
Low Investment- Making an application is far cheaper than setting up and running a brick and mortar store. Luckily, Java is a not too complex language that helps build apps quickly and for all kinds of budgets. You can get high-performance apps with low investment without compromising the quality. Also, Java apps can work well on a range of devices and do not need much time for interacting/migrating them to a new platform. It is vital to hire the best Android app developers who can make that best-suited app for your company.
What do you think of our JAVA development company in India?
You can get in touch with our in-house experts and developers to utilise our high-quality, powerful and modern Java development solutions. We have decades of combined Java development experience and deliver customer-centric and flexible solutions that will help all types of businesses grow. Also, Recenturesoft's safe, trustworthy, plus adaptable Java solutions will work agreeably on mobile and desktop devices and will be well-integrated. Our team of experts will keep the entire development process transparent and always keep you in the loop about the development process. We ensure our client-centric solutions will work well with recent and upcoming digital technology. Moreover, Recenturesoft offers powerful plus safe web and mobile-based solutions by utilising the top industry practices.
Our Java development services produce results!- We have helped multiple companies of different scales achieve their digital goals. We provide the most reasonable price and complete the app within the specified time. Moreover, our top-notch Java services can help you get a robust webpage that will have all the state-of-the-art tools plus the latest features known in the market. Build a good platform and promote your brand successfully with the help of your premium Java development services.
Reliable Java services company- Recenturesoft gets frequently ranked among the most preferred Java development companies because of our consistent hard work. Our team of designers, developers, programmers and industry experts devote their skills to offering tailor-made solutions that will help your platform succeed. Moreover, our team works day and night to ensure the Java solutions we offer will suit your budget, time limit and digital requirements. We always keep in regular contact with you and about the progress of your app.
Responsible Java services- We offer practical web and mobile-based Java solutions that can help support all types of companies and offer the best customer experience. Also, our team offers Java solutions that will have optimal navigation and allow the end-user to explore the platform freely. We can add all the functions and functionalities you require and ensure everything works well after deployment. Moreover, we never add any type of hidden expense or additional amounts linked to your final invoice.
Great Customer Support- Getting the best customer support for your apps is vital for every company. A good Java customer support company will provide prompt support and help tackle any sudden issues. Moreover, it is important to get client-centric solutions to ensure any problems get fixed from the roots. Fortunately, we deliver prompt customer support in case any issue occurs within our Java solutions. Moreover, you can choose to extend our services and allow our team of professionals to take care of your Java app.FAQWhat to look for in a Java development company?
There are different criteria businesses need to check before partnering with a Java development company. Testimonials plus online reviews are the musts to inspect, along with the required cost and time of doing the projects. What is Java mostly used for? Java is mainly used for most back-end development projects. It involves big data for Android development. Java is also majorly used in desktop plus mobile computing, games, and much more. What is the difference between Java and JavaScript?Both languages demand different plug-ins. JavaScript runs on a browser, while Java creates apps that run on a virtual machine and browser.