Exapanding Online Presence With iPad app Develeopment Company in India
Striving for an iPad application to scale your business? In the crowded app marketplace, where developers are battling to acquire and retain consumers, getting a user-friendly iPad app for your product offerings is a fundamental requirement.
As a leading iOS app development company, Recenturesoft knows how to leverage rich functionality and appealing layouts to help you achieve excellent user experiences. We build iOS applications for iPad with a focus on stability, speed, and elegance that consistently receive five star App Store reviews. Addressing the need for a reliable and inexpensive iPad app, Recenturesoft has a unique position in the app marketplace, having downloads over 10K on iOS. We construct the right product for your customers and also provide app support and maintenance. Our iPad developers assist you in not only building and launching an app but also provide app updates, hotfixes, active data analytics, user monitoring, and proactive support.
We know that your iPhone app needs to reflect your business goals and popularise your brand, so we build apps that captivate your audiences and give you an edge over your competitors. Recenturesoft offers agile methodologies and builds apps to deliver scalable products that users love. Another great feature is that we build iPad apps which are in complete compliance with App store standards.
Our Services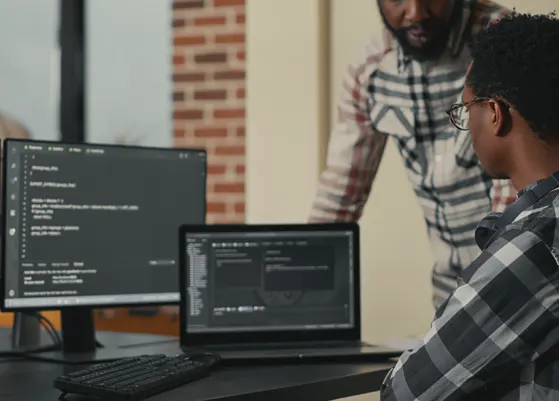 End-to-End iPhone app development
Certified Methodologies
Committed UI/UX Experts and Developers
App Code as per Apple Guidelines
User-friendly iPhone App Design
Audit: 15-day analysis to detect missed opportunities
We are your trusted partners from start to finish, right from generating an idea, establishing a strategy, designing app layout to submission as well as monetisation of the app. We assure you qualitative iOS development services from our side at no extra cost.
Why should you choose Recenturesoft?
We are your 'numero uno' ipad app development company because:
We make sure that the app we build stands tall on your expectations. We maintain 100% confidentiality with your app code. It is neither reused nor shared.
We provide full support even after the app launch to ensure growth and efficiency of the product.
On-time app delivery is our forte.
Our iPad apps give you the best ROI and the most efficient apps.
We have engaged with us proficient app developers.
Got an iPad app idea in your head? Let's talk!