Stay Virtually Competitive with Our Excellent ECommerce Development Services
The secret to leading the eCommerce game lies in having a strong digital presence that matches the expectations of the consumers and drives them to convert. To attract the target audience, you need an eCommerce marketplace that is conversion-focused and visually astonishing. Whether you're a startup or an established company, we can aid you to cultivate in the digital space.
Recenturesoft provides a full suite of reliable eCommerce development services, including migrations, strategy, business integration and of course, creating result-oriented online marketplaces. We also offer ongoing 24*7 support and maintenance services, to help businesses keep their website open and generate more revenue at all times.
Our team of qualified and experienced professionals help you thrive in your business by delivering engaging and fully-functional digital platforms to elongate your reach. Our experts deliver top-quality eCommerce website solutions in a shorter turnaround time with utmost commitment. Being the Best Ecommerce Development Company in Mumbai, we help businesses drive their clients, increase traffic and enhance leads.
Our Core E-Commerce Development Services
At Recenturesoft, we use our expertise and experience in eCommerce design and development to yield the right set of solutions, including attractive eCommerce websites, online marketplaces, and applications to make our clients' businesses successful. Our Ecommerce Development Company Mumbai focuses on setting up a digital store from scratch and extending its reach to a wider audience. Whether our clients want to redesign their existing eCommerce product or craft a brand new one, we are here to tailor secure, interactive, and highly-functional software to meet the modern eCommerce world requirements.
Custom Ecommerce Development - Our eCommerce web designers and developers specialise in offering company-level complex eCommerce services. We are capable of building a website and application that's unique and make your web presence stand out from your competition. Our solutions comprise advanced features based on virtual reality, artificial intelligence, Machine learning, and the internet of things.
B2C Ecommerce - Personalisation and the attractive user interface are on the surface of Business to consumer eCommerce development. Our experts think one step ahead and assess the business context to understand prospective traffic, customer acquisition channels, possible queries of consumers regarding your product catalogue and many such factors. This data enables us to create B2C online stores with high scalability and increased conversion potential.
B2B Ecommerce - When B2B businesses partner with us, our team ensures to target highly rational customers and amplify user journey to prompt their decision-making and ensure a seamless experience. In B2B eCommerce development solutions, we personalise customers' experience and set up negotiation workflows between businesses and their customers. We also offer diversified access to distinctive team roles.
Online Marketplaces - We are a leading Ecommerce Development Company in Mumbai. Our professional experts develop products and service marketplaces, depending on different eCommerce models of revenue management, seller engagement and order processing. We are sure to keep the convenience of three groups:- marketplace admins, sellers and consumers. Adhering to your company's vision, we guarantee independence to the seller but also keep the workflow manageable and most importantly, transparent.
Ecommerce Application Development - E-Commerce applications integrate the benefits of websites and enhance them. Our eCommerce applications drive increased user engagement and attract prospective audiences. Our professionals develop applications that are easier to navigate and provide high-quality UX. When you join hands with the Best Ecommerce Development Company Mumbai for eCommerce web and mobile app development, you receive enhanced usability and fast loading speed.
Ecommerce Website Development - Our eCommerce web solutions focus on making virtual stores reliable, faster, scalable and secure. We have a decade of expertise in creating robust, fully-functional and feature-packed websites that are in line with the latest industry trends and customer choices. Our team of professionals use advanced technology and frameworks to create a website that matches your brand persona and exceeds your expectations.
E-Commerce Platform Migration - If you're not happy with your existing eCommerce platform, our experts can assist you in migrating your eCommerce website to a relevant and efficient platform with smooth integration and zero downtime. We are a top-trusted eCommerce Website Development Company in Mumbai. Our eCommerce designers and developers keep themselves up-to-date with the new advancements of eCommerce frameworks and technologies.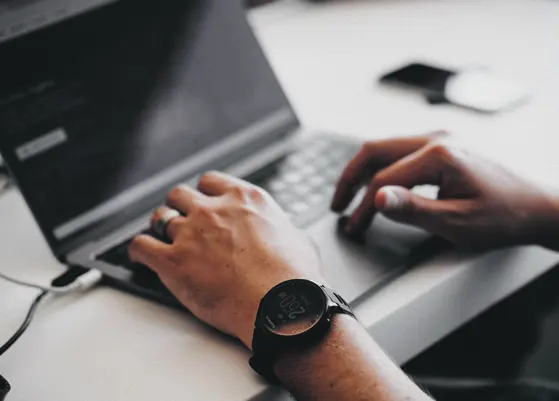 Ecommerce Marketing - At Recenturesoft, we devise powerful and successful eCommerce marketing strategies and perform on-page and off-page search engine optimization techniques to improve the digital visibility of your eCommerce business. We use data-oriented eCommerce SEO activities and marketing tactics to increase website traffic to address your business objectives. Our eCommerce marketing solutions make your product and service visible on the internet and enhance your ROI.
E-Commerce Consultation - Recenturesoft's eCommerce consultants are committed to maximizing the potential of your website. We deliver a variety of managed services packages and customised eCommerce consultancy services to fulfil your business requirements. Our experts take careful steps while providing eCommerce consultation. We ensure to guide you thoroughly in market entry consulting, technology consulting, business optimization consulting, operational consulting, and more.
Our E-Commerce Development Features
Our eCommerce websites and applications are packed with a range of unique and latest features, which includes:-
Shopping cart.
Payment gateway integration.
Social media integration.
Multi-Currency.
Multi-lingual.
Reviews & ratings.
Offers & deals.
Swift & easy checkout.
Google analytics.
Inventory management.
Customer management.
Order management.
Admin & seller dashboards.
Product categories.
SEO-friendly website structure.
Customization.
Ecommerce Marketing - We are not just the best eCommerce web development company in Delhi, but we also provide comprehensive digital marketing services all over the world. Our services will help any eCommerce become known and visible all across the online world and improve the ROI.
Our Ecommerce Development Process
Rencenturesoft Infotech is a paramount Ecommerce Web Development Company in Mumbai.Our team of qualified developers and solution specialists follow a mature development process that has evolved with time by assimilating the expertise, experience and competence.
This is what a typical eCommerce development project at Recenturesoft looks like:
Step 1 - Project Discovery & Planning - Our professionals understand that every business has a unique story. So, once the deal is finalised, we communicate with the project owner and the team to thoroughly understand the business model, channels, target customers, etc. Here, we believe the more we know about the company and its goals, the better project we can deliver to the client. Additionally, our team follows a very strategic and consultative approach to gather required information and project planning.
Step 2 - Custom App Design & Development - In this stage, the plans are put in action, where the professional eCommerce developers at Recenturesoft create a technical architecture that meets the objectives of the client. We initially create wireframes that define the why, what and how of the web product. It helps in understanding the overall look and feel of the store, style, layout, technician design specifications, checkout function, navigation, etc. Once we get the approval for the wireframe from the client, we begin the development process.
Step 3 - QA & Testing - Rigorous testing is essential for the success of any eCommerce application and website. Recenturesoft, being the Best Ecommerce Web Development Company in Mumbai undertake a rational process for testing the eCommerce store. Our team of developers will click every link, test every button, check every form, do possible tests to ensure the final product is smooth and bug-free. Once we are assured, we are ready to make the website live.
Step 4 - App Launch - The launch of the website lays the foundation for the approaching success of the e-store. Our expert eCommerce developers work diligently towards offering smooth deployment of the application and website over the server.
Step 5 - Post Launch Support & Maintenance - We understand any malfunction in the website or slow loading time can hamper the growth of your eCommerce store. Therefore, we provide complete support and assistance during the development phase and also post the product launch. At Recenturesoft, we believe in a long-term association. And with our support and maintenance services, you can be assured that you have a partner to help you whenever you need. We ensure everything in your eCommerce store is secure, stable, fast, error-free and provide a smooth experience to visitors.
Industry Experience
We cover nearly all the industries in our Ecommerce Development Services Mumbai.
Grocery stores - We develop high-end applications for grocery delivery, grocery stores, field management, and supermarkets.
Travel & tourism - Our professionals specialise in creating web and mobile applications for hotel booking, flight booking, ticket booking, and road transport services.
Restaurant & takeaway - We craft feature-rich, highly-functional applications for restaurants, cloud kitchens, home delivery and takeaways.
Fashion & clothing - Our eCommerce development solutions offer fashion and clothing eCommerce applications with interactive and advanced features.
Jewellery stores - Our team builds apps for jewellery and fashion jewellery stores with the latest features, and high security.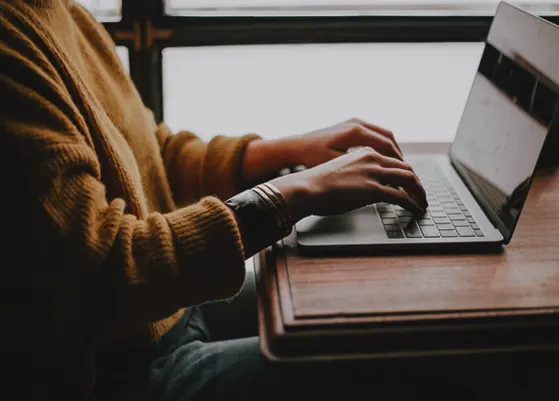 Benefits Of An Online Store
Below-mentioned are some of the major benefits of developing an eCommerce application from the Best Ecommerce Website Development Company in Mumbai:-
Low Costs - A significant plus-point of eCommerce is that developing an online store is much more inexpensive than opening a physical shop. You are not required to pay rent, nor are you required to furnish the store or hire numerous workers.
Advertising and marketing campaigns are also not costly. Moreover, the online store is automated and computerised, saving you a lot of money in the long run. One of the prime advantages of e-stores is the absence of middlemen, resulting in a substantial reduction in operating costs.
Wide Clientele - A physical store has a specific location, and in most cases, the locals can only come to the outlet. However, there's no such limitation in eCommerce stores; they're not geographically restricted. Additionally, the internet exposes you to niche markets as well. By using various techniques, you can reach consumers in so many different ways, including social media platforms and forums.
A user can access the online portal from anywhere they want through an internet connection and a device capable of operating it. Ecommerce stores are accessible 24*7, providing real-time information about the products and orders.
Scalability - When a traditional shop experiences a spike of customers, it becomes difficult for the store owner to manage them due to insufficient staff. And, extending or scaling up the business requires additional resources and floor space. In comparison, expanding an online store is easier, which is one of the vital benefits of eCommerce for businesses.
All that you require to scale up your eCommerce business is additional inventory, more storage space, and some digital tweaks, which is less costly than offline stores. Moreover, eCommerce stores eliminate the need of opening a new outlet in different locations since you already connect the worldwide marketplace through the internet.
Speed & Flexibility - Anybody can open an eCommerce store in a matter of days. On the flip side, to open a physical store, you require space, commercial leasing, furniture, sufficient construction, and decoration time before the launch.
In an online store, you can instantly change the displays and product range, while in a physical shop, it requires adequate time, careful preparation and manpower. In terms of speed and versatility, online stores outperform physical retail stores. Without renting any space, the admin can manage everything from the comfort of their home.
Faster Buying Process - Earlier, a customer had to plan a shopping trip, even if he was looking to purchase a single item. It includes adjusting the schedule and making the purchase at the shop. However, it's not the case with eCommerce.
When there's an application or website through which a customer can make a purchase, they can simply sit back at their home or workplace, do proper research and complete the order. Moreover, eCommerce stores are accessible 24 hours a day and seven days a week, enabling the customer to shop at their leisure.
Why Do Businesses Choose Recenturesoft For E-Commerce Development?
There are numerous eCommerce development companies out there, ensuring to offer top-class eCommerce solutions. However, certain aspects make us different from others and make businesses come to us over and over.
Listed below are some of the aspects that make us stand out from the competitors when it comes to eCommerce Development Services in Mumbai.
The Pool of Talent - We are a team of expert problem solvers. We're experienced, engaged and skilled in providing top-class eCommerce development services. We are constantly learning, sharing knowledge, and developing applications that exceed client expectations.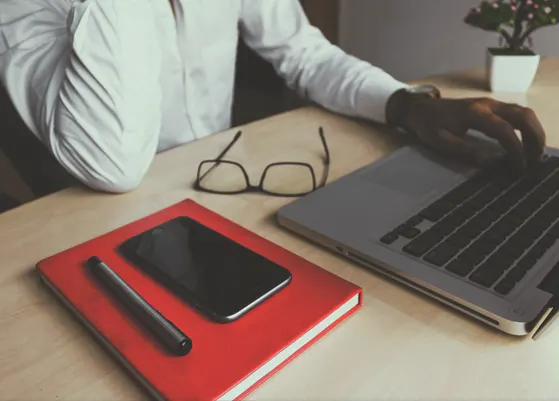 Excellent Communication - Our experts have excellent communication skills. They dive deep to gather all the minute details of the project and your business objective to create a website that's a mirror image of your company.
Reliable Results - Our result-driven approach enables us to deliver solutions that the clients desire. Irrespective of the size or type of your business, we are always ready to help you grow in the online space.
Detailed Project - As mentioned earlier, we do not start the project until we're satisfied with the business details. We talk about the technology, platform, project, possible approaches, in-short everything to make a successful product. Solutions and estimations are tailor-made to suit the client's needs.
Deliver Projects On Time - We are a decent Ecommerce Website Development Company Mumbai, employing experts who convey all the work on the scheduled time with dedication. They work on each company with utmost determination and similarity, considering each task as a test. A deadline is very essential for our Ecommerce development company. We ensure to deliver the projects on time, which maintains our goodwill and displays a positive image to the clients.
Domain Proficiency - When you partner with the top eCommerce development company, Recenturesoft Infotech, you enjoy the benefit of hiring experts without burning your pockets. Our brilliant experts keep themselves abreast with new technological updates concerning domain expertise. This domain expertise helps you in making your website more workable and accessible.
Get in Touch with us and start the project today! We're all set!
Are you looking for quotes for an eCommerce development project? Make sure you reach us! We're recognised for our aggressive project quotes and economical rates for eCommerce development. We are the Best Ecommerce Website Development Company Mumbai. Our eCommerce services are high-performing, feature-rich and completely user-friendly. Get started by connecting us today.