Grow Your Business With Recenturesoft Infotech Pvt. Ltd.!
Crafting Digital Future with Our Remarkable Web Development Services!
For over ten years, Recenturesoft has been delivering interactive and feature-rich website development products to leading companies across various industries. Leverage our exceptional, broad-ranging expertise to develop an attractive website, a mobile-friendly app, or even an eCommerce shop with Augmented Reality. We have a team of skilled experts passionate about their jobs and have crafted several custom web solutions for our esteemed clients.
We take a comprehensive work approach for web development services Bangalore , beginning from coding to web designing. At Recenturesoft, we pride ourselves on working collectively and delivering work. We aim at building websites that rank higher and also provide the best possible user experience.
We are considered as one of the Best Web Development companies, which offers custom web development services at industry competitive prices. We already incorporate a time-honored approach for a small-scale business to the established organization websites and applications.
Our team also assists the clients with high-quality E-commerce services to provide the businesses with intellectual resolution. Our team of front-end developers and designers ensure your business website works hassle-free on mobile. You can get collective information of our services along with website development price in Bangalore.
We are an experienced team of technical and marketing enthusiasts with a passion to upscale your business. Our team strives to keep on providing the solutions that you require. We have no hidden expenses and strive to clear all your doubts like design, planning, execution and prices beforehand.
Our Comprehensive Web Development Solutions
Since we are one of the best web development companies, we extend our world-class web development services to customers in different locations. Recenturesoft prides itself in facilitating top solutions to its customers. When you opt for our services, we bring along the following solutions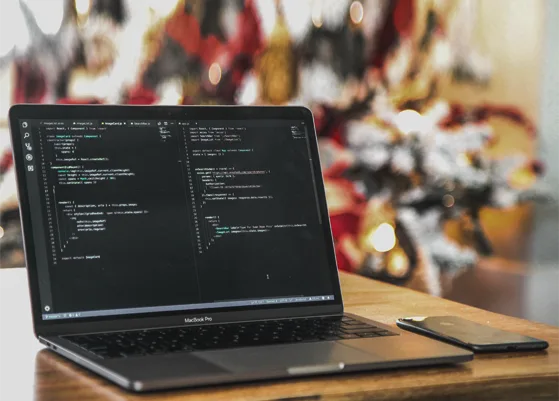 Ecommerce
Our best web development services Bangalore offer way more than just a buying and selling application. Our experienced team of web developers and designers are focused on building exceptional solutions for your retail shop that influences customer acquisition, engagement, and retention. The eCommerce development services in Bangalore can cater to all your business requirements, ranging from personalized recommendation, visual try-on, push notifications, live chatbots, shopping cart, admin panel, and much more.
Recenturesoft is a full-fledged IT Solutions provider providing state-of-the-art features that your workshop requires. We can also integrate third-party tools for supply chain management, inventory management, order management, accounting, marketing, etc.
Our team aims to solve all your queries regarding planning, development and execution. Once you are satisfied, we will explain our technical services to you in detail.
Web Development
Recenturesoft provides agile yet some of the best Web Development Services to clients. The services we offer are growth-oriented and traffic attractive. Our engineers have the expertise required to build the front and back end of web apps incorporating the most prominent programming languages and technologies. We ensure to create a website with less coding without affecting the backend functionality of the website. All the internal and external pages of the website meet the standards of W3C. Our designs are user-friendly and feature-packed.
If you want to know about the web development cost in Bangalore, contact our friendly experts! So, if you have recently started your business or own a large-scale business, you are at the right stop. We are a one-stop destination that can fulfill all your needs.
We believe in creative freedom, thus our web development services are created after careful consideration with the client. If you want to know about the cost of website development in Bangalore, our support and tech team can assist you to understand our entire process within a few minutes.
Web Design
Recenturesoft provides highly exceptional website designing services to businesses at a competitive rate. Our expert web designers have the flair to craft immensely profound website designs that grab the visitors attention. The website navigates and eventually converts the visitor into a customer. Our dedicated team offers a wide array of services in UX design and prototyping through delivering top-rated web application development solutions with the new technology.
Mobile App Development
Recenturesoft is an eminent mobile application development organization that offers proficient iOS and android app development administrations at one of the best web development cost Bangalore. Our professional team of developers and designers perform profound research to exceed your business prerequisites. We can utilize these best technologies for ensuring engaging and user-friendly mobile applications that can take your robust business to the next level.
We ensure your business goals, be it B2B or B2C are covered. Recenturesoft create superior web products that boost your revenue and delight your users. Our web development services come with sophisticated admin features, such as the configuration of push notifications, mobile user management tools, KPIs, app promotion and data management. Our creative team works in collaboration with the designers to create the best web development services so you get the best value for your paid money.
CMS Development
CMS refers to content management systems. It allows content modification, hence it's crucial to craft a user-friendly website to avoid any inconvenience when visitors engage with it. CMS development is one of the most used web development solutions because of the demand for high-quality content. Although there are several CMS services available in the market, most businesses nowadays require custom solutions that enable them to create the best content at all times.
Our web development services comprise:- supporting new design elements, enhancing platform speed, updating current technologies, reducing maintenance costs, and migrating to self-hosted services. To know more, reach our professional team and we will be there to inform you of our website development cost in Bangalore to you. Our competitive website making cost in Bangalore, expertise and experience make us an expert in varied domains.
CRM Development
If you feel that your customer relationship management system no longer contributes to the business's productivity and requires scalable features, contact us and our team will happily assist you. When you develop your CRM with us, you need not deal with various software limitations. Our CRM system will enable you to put your workflows in the right order, increase your sales and study your user's behavior in no time. We believe in creative freedom, thus our web development services Bangalore are created after careful consideration with the client.
Our team even provides a clear roadmap so you can know exactly about our packages and get an idea about our prices.
Why Choose Recenturesoft Infotech For Web Development Services?
Recenturesoft is committed to finding solutions to the client's requirements. As a result, we conduct a comprehensive requirement analysis before beginning with a project, ensuring we deliver exactly what our customer requires at the best website development cost Bangalore.
Well-designed Applications - The purpose of Recenturesoft's web development services in Bangalore is to expand the business by increasing profits and reducing operational costs. Our professionals feature the new technologies and follow the latest trends to ensure we uplift your overall business activities.
Mobile-friendly Web Applications - We aim at developing apps that are compatible with most of the devices. When you hire us for your project, our team ensures to deliver responsive and highly secured website services. Besides, our project cost is effective when compared to the service quality.
Comprehensive Requirement Analysis - Recenturesoft is the most reliable and one of the best web development company in Bangalore. Our team is dedicated to performing and providing great results to the clients at a reasonable cost. Therefore, we carry out a comprehensive requirement analysis. It allows us to understand the client requirements thoroughly before beginning their project.
Easy Communication - Our company believes in constant communication. So you can be assured to get relevant results to the clients. Hence, during the project, we interact with the business owners and share regular updates through messages, calls, and emails.
Complete SEO - Every business needs an interactive website to enhance customer engagement. Our expert team at Recenturesoft will deliver an SEO-friendly website at a reasonable website development cost Bangalore.
Advanced Scalability & Security - Being the best web development company Bangalore, we take extra caution concerning the website's security and scalability while offering web development services. We deliver high-secured web and mobile apps following high-end security protocols.
To learn about our web development cost Bangalore, check our website or call our helpline number!
High Performance & Speed - Any business owner, be it a startup or established enterprise, dreams of a web application with no latency or lagging issue. That's why Recenturesoft trains its team to become a part of one of the best web development solutions providers of front-end and back-end developers to build a fast-loading web application for your business.
Our Web Development Process
At Recenturesoft, we believe in a customer-centric approach while providing the best web development services in Bangalore. Thus we have a team with high experience in developing responsive and professional websites for various businesses. We ensure to keep ourselves up-to-date with new trends and emerging technologies to stay with the latest web development concepts and standards.
Collecting Client's Information - It's the essential stage where we determine how the subsequent steps will seem. In the initial stages of web development, we need to clearly understand the website purpose, vision and target audience. Our team of web developers prepare a complete plan to begin the work on the client's project. Detailed insight during this stage of web development services Bangalore saves money and time, thereby ensuring client's satisfaction and success.
Website Plan - Once the initial data collection is done, we start constructing your website and present you with a raw work map. So you can easily decide upon the raw look of your website. It also enables you to get an idea of how the website will look. Depending on this information gathered, we create the sitemap. The sitemap determines the understanding of how the website's inner structure will appear but doesn't showcase the user interface.
We feel it's necessary to receive approval from the client so there's a better understanding and no wastage of money. Our best web development company Bangalore ensures that the website is functioning as required by the client. Client satisfaction is our top-most priority.
Designing - It's a very critical step as the website will now take its shape. The website's visual content, like images, videos, icons, etc., are created during this phase. We keep the customer needs and target audience in mind while designing the website. The basic function of the website layout is to describe content visualization and information structure. The website layouts consist of images, colors, logos and offer a general understanding of the website.
Content Writing - Content writing is a crucial aspect of website development. It's critical because the businesses get to communicate with the audience through the content. This phase comprises:- drafting catchy headlines, text editing, web content creation, and compiling the required information.
Coding - In this step, the developer finally begins building the website. Content, graphics and other material designed in the previous phases are now assembled and uploaded to it. The web developer builds the home page and then includes all the subpages as per the web hierarchy.
Website Testing & Launch - Website testing is one of the most routine parts of the procedure. Our professionals test every single link to ensure that there is no error. We carefully check all the forms, scripts, and run a spelling test to determine possible typos.
In this stage, we check and recheck the website, and upload it on the server. After uploading the website, we take the final test to check the website's functionality.
Web Maintenance - It's the most vital phase of the web development process. We must remember that a website is more of a service than a product. So, building a website is not enough.
Our Web Development Technology Competence
Our purpose is to deliver superior web development services to businesses across specializations and industries. Our creative team works in collaboration with the designers to create the best web development services Bangalore so you get the best value for what you have paid.
WordPress
Joomla
Magento
Dotnet
Codeigniter
Vtiger
Mongo
MYSQL
Opencart, etc.
Industry Experience
Different industries have distinctive challenges. We - Recenturesoft loves to face challenges. We have been serving several industries, helping them acquire and retain customers, fixing their complex issues and ultimately enabling them to achieve their goals for the past ten years.
Healthcare and Fitness
Banking and Financial Services
Automobile
Travel and Hospitality
Retail Industry
Education and EdTech
FinTech
Importance Of Web Design And Development
Recenturesoft, prides itself in providing interactive and some of the most customized web solutions for your business.
Increase the Sales - Building a website for your business can aid your venture to have more sales. The best web development company Bangalore web developers incorporate updates to the website. It makes the website function smoother than ever. Thereby it represents to the customers that the company is dedicated to offering exclusive services and information. Also, you can include promotions through the website, which give the visitor the impression that they can buy products at affordable rates from the company.
Enhance User Engagement - It has become quite easy to maintain a decent relationship with the end-user through web development services. It entails receiving feedback on the products and services offered. So, you can communicate with the customers and deliver crucial responses to their queries. Furthermore, there's a time limitation of the activity. The users can access the website anytime and anywhere, which ensures the company's credibility as well.
Increase Customer Reach - The primary goal of a business is to grow its client base. There are many ways to attain this goal, but the best web development company Bangalore helps you achieve milestones. With the help of our web services, you can put the brand name out in the market. The customers can place their orders at their fingertips through your application. And, you can keep in touch with the local clients as well.
Attract Potential Customers - When you have a web app or website, your business visibility increases on the web. People from all parts of the world can see what your company offers. It helps you attract potential and loyal clients that will remain with you forever depending on the quality of products and service you offer.
Partner With The Best Web Development Company In Bangalore
Recenturesoft is the best web development company Bangalore offering centric web solutions at the best prices. We incorporate the best practices and a forward-thinking process to build the websites. Our professionals ensure the website and application are efficient, effective, and satisfy your target audience.
Our web products are tested, revamped, and tested again, from front-end to back-end processing systems. Recenturesoft being a stellar website designing and development organization, we make sure to provide a seamless experience with an alluring functionality, i.e extraordinary.